Throughout May, June and July, union members from five different SEIU locals, including 1199NE, met with candidates running for the chance to be their party's candidate in November. Members identified issues that were important to them for various reasons, things like healthcare, protecting worker pensions or $15 minimum wage. Members developed questions to ask candidates at forums that were held in June and July. Over 400 members participated in these meetings and candidates were quizzed on where they stood on these identified issues. Members discussed and recommended the endorsement of the following candidates that will be running on August 14th in the Democratic Primary: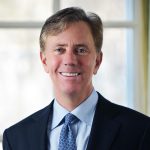 Ned Lamont – Ned Lamont is a businessman and state university professor running for Governor. He started his own company to provide better service for a cheaper price without compromising worker's wages and benefits. He believes in a $15 minimum wage, paid family leave and access to quality, affordable healthcare. He has committed to defending workers from "Right to Work" legislation and will work to promote job training opportunities and expand access to pension plans so that every worker can have retirement security. In 2006, he ran against Joe Lieberman for State Senate because he felt that wars in the Middle East were draining resources and attention that could be better focused on pressing domestic issues like the economy, education, and healthcare. He dared to challenge the Democratic establishment on an issue he believed in and won the primary against Mr. Lieberman. Ned Lamont will be the Governor Connecticut needs to get back on the right track for the residents of this state. He will be a champion of working people and has the experience and vision to get the job done.
Eva Bermudez Zimmerman – Eva Bermudez Zimmerman is the Director of Organizing and Child Care for CSEA SEIU Local 2001. The youngest child of activist parents who migrated from Puerto Rico and settled in Hartford, Bermudez Zimmerman was not quite two years old when she became a plaintiff in the landmark Sheff v. O'Neill school desegregation case. She then went on to dedicate her life to fighting for workers and the undervalued and under-represented. She has served on the Newtown Legislative Council and has worked in places like Capitol Hill and the favelas in Brazil where she witnessed devastating poverty that pushed her to get involved in community activism. She is running for Lt. Governor on August 14, 2018.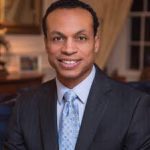 Shawn Wooden – Shawn Wooden was born and raised in the North End of Hartford.  In high school he participated in Project Concern, a de-segregation busing program that brought him to Manchester Public Schools. Early in his career he spent time working for the AFL-CIO's Office of Investment in Washington D.C. helping to direct the AFL-CIO's investment of pension money. He is the former President of the Hartford City Council and was the Chairman of the Council's Budget and Finance Committee.  Currently, he is an attorney with Day Pittney LLC where he leads the firm's public pension plan investment practice. He also served as a member of the Connecticut Citizen's Ethics Advisory Board, the body which interprets and enforces the state's ethics laws and oversees the Connecticut Office of State Ethics.
Jahana Hayes – Jahana Hayes is running for Connecticut's Congressional District 5, which is currently represented by Elizabeth Esty. She will be running in a Democratic primary on August 14th against Mary Glassman. Jahana grew up the Berkeley Heights Housing Projects and currently lives in Wolcott with her husband. She worked at Southbury Training School and was a member of 1199 for 13 years. Jahana credits the union as being the reason she was able to go back to school and earn her degree. She previously was a Social Studies teacher at John F. Kennedy High School where she was the 2016 National Teacher of the year. Currently she is the Talent and Professional Development Supervisor for Waterbury Public Schools.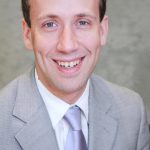 Matt Lesser – Matt Lesser is running to be the next State Senator from Senate District 9. Senate District 9 represents the communities of Cromwell, Middletown, Newington, Rocky Hill, & Wethersfield. Matt Lesser is currently the State Representative from House District 100, which covers Middletown. He is currently the Chair of the Banks Committee and has been a leader on consumer protections, the environment and paid family leave. He wrote the first Student Loan Bill of Rights in the nation, as well as a workplace safety law that was later adopted as the national standard.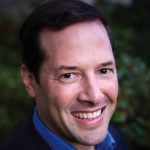 Andrew Fleischmann – Andrew Fleischmann is currently the state representative for House District 18, which is in West Hartford. He has represented the District since 1994 and is the Chair of the Education Committee, where he is a strong advocate for education funding, especially in the areas of expanding after school programs, strengthening the early childhood education systems and increasing state support for special education. He is a longtime friend of Labor and has supported workers every chance he has gotten in the past 20+ years in the legislature.