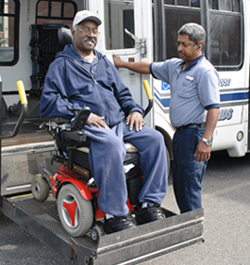 New Haven resident Caldwell Johnson hires PCAs through an agency for assist him with everyday things, including help getting out of bed, showering, getting dressed and cleaning his home.
He needs at least eight hours a day of services to live an independent life at home, but is unable to find PCAs to work more than two to four hours at a time because Connecticut state funding does not cover more hours than that.
The result is there is a lot of turnover in caregivers. And if a PCA ever gets sick, there's frequently no back-up provider available to step in.
Johnson thinks PCAs should have health insurance and more stability in their jobs.
"If we can get this union going, that would help us and help them," he said.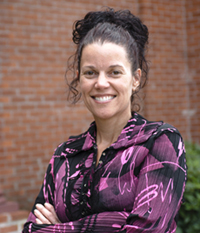 Connecticut resident Dawn Luciano has said she'd love to work as a PCA full-time, but for now only does it on the side.
"It just didn't pay enough, so I just couldn't do it," she said.
Luciano works full-time as a financial sales representative, a job she said she needs for the health insurance and pay.
She thinks having bargaining rights would allow more PCAs to work full-time and work more consistently for the same people.
Luciano also believes the people who use PCAs will benefit from not having to use multiple aides, as well as not having to struggle to replace them as often. "They really have an opportunity to get a lot out of it," she says of the benefit of a union for consumers.