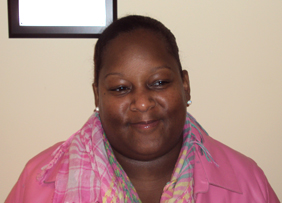 Not long ago, PCAs in Massachusetts were struggling each day to give our consumers and family members the best possible care in the face of uncertainty.  We were facing unstable funding for the care we give, plus possible cuts in hours on top of no benefits and no sick time or time off.
All of us providing home care to seniors and people living with disabilities face similar challenges.  And while we do this work because we love providing quality care for our consumers and family members, we want to be able to take good care of ourselves too.
That's hard to do when there's no hope of raises, health insurance, or access to training. It's even harder when our hearts are in the work and we know that the changing winds of politics could mean cuts in care.
Fortunately, PCAs in Massachusetts came together to make sure that politics can no longer get in the way of care.  We united in 1199SEIU Healthcare, creating a strong voice for PCAs and our consumers in the state.  By speaking as one, PCAs made sure lawmakers knew the damage that they would do if they cut funding for care.  Together, we defeated a proposed cut to Massachusetts' PCA program, making sure our consumers continue to receive quality care and we maintain our work hours.
We didn't stop there, though.  Together, we were also able to lobby our legislature and win significant improvements:
16 percent raise in pay,
A paid time-off bonus and
Access to the first-ever training program for PCAs in Massachusetts.
We also have as our goal in 2012 to win health insurance in our next contract. Improvements like these mean PCAs can stay with our consumers longer and still take care of ourselves.
In the next few weeks, you will get the chance to meet other PCAs and organizers from our union.  You'll hear more examples of how PCAs in other states have come together to protect consumers and improve our jobs by making our voices heard.
Don't miss your chance. Sign up and get involved now.