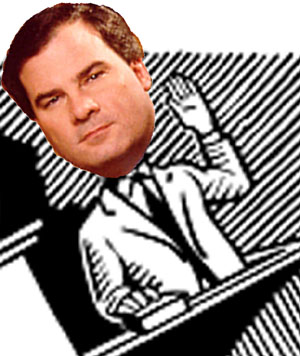 After nearly a decade, the Second Circuit Court's opinion invalidating John Rowland's layoff of nearly 3,000 state employees is a victory for the free speech rights of all Americans.
In a ruling issued May 31, the court held that when a governor punishes people because of the group to whom they belong – whether it's a union or a political party, or a religion – he or she violates our Constitution's most cherished provisions.
The case is now being remanded to the district court to craft appropriate equitable relief, and to consider the case for damages against Rowland and former OPM chief Mark Ryan.
"The Second Circuit Court's opinion shows that Rowland's treatment of public service workers as the enemy is costly and destructive – to the workers and the vital public services they provide, and to every taxpayer," said Attorney Daniel E. Livingston, chief negotiator for the State Employee Bargaining Agent Coalition (SEBAC).
"Instead, it is mutual respect – for the law, for public service workers, and most importantly the public we all serve – which will move us forward towards a better future," Livingston added. "Our country and state simply function better when top officials work with and for working families, instead of against them."
To learn more about the Second Circuit Court's Opinion, and find answers to 1199 members' most frequent questions, please click here to read or download  "Questions and Answers on the Second Circuit Decision in the Rowland-Ryan Lawsuit."