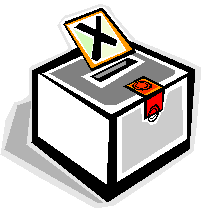 At three Delegates Assemblies held in October 2013, 1199 Delegates voted for members of the 2014 Election Board. As specified in our By-Laws, the Election Board consists of seven regular members and seven alternates from across all divisions of the District. Members of the Election Board supervise and, within the parameters set by our ByLaws, set the rules and hear any appeals regarding the upcoming elections in the Spring of 2014. Those serving on the Election Board can run for and serve as Delegates, but not for any other elected office in the Union (Officers, Elected Organizers or Executive Board).
The Connecticut and Rhode Island Executive Boards nominated 14 union members to serve on the Election Board. No nominations were made from the floor during the Delegates Assemblies; therefore the following 1199 members nominated by the E-Boards were voted in and will serve on the Election Board: Chris Tarullo, Gloria Plummer, Jeanette Bailey-Spence, Karen Jones, Ron Hammond, Beth IIams, and Karen Gennant (Regular Members); Mark Taranto, Titiana Person-Bethea, Marie Charleston, Rose marie Samuels, Yomaira Padilla, Kenneth "Skip" Billian and Maria Dias (Alternates).
For more details and the vote count, click to open the Election Board Vote Tally.