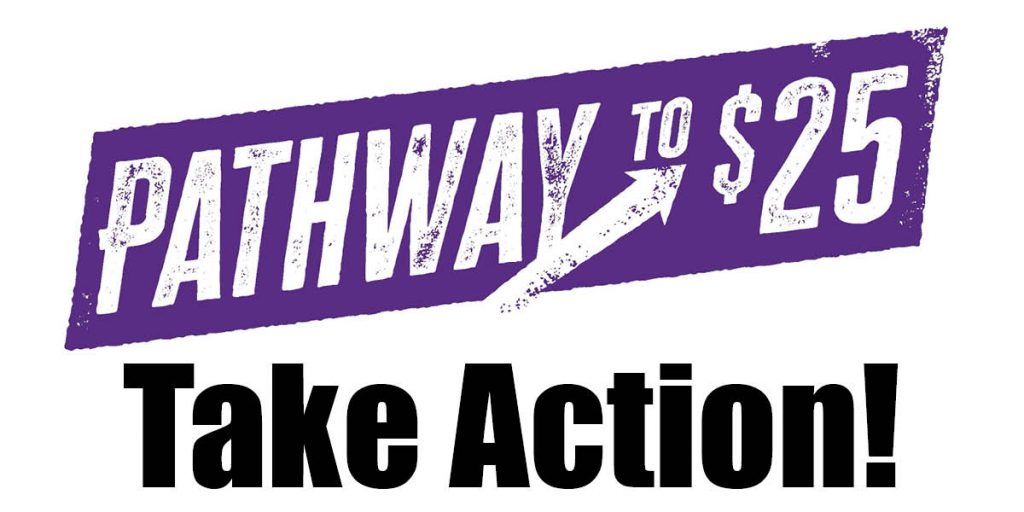 Direct support staff in group homes, home care attendants, and nursing home caregivers are the soul of long-term care. They deserve living wages, affordable healthcare, and the dignity of a pension after decades of service to the elderly and individuals with disabilities.
Join us in our demand to "Pay long-term care workers what they deserve!" Let's create a Pathway to $25 minimum wage hourly for long-term care workers, with access to quality healthcare and retirement benefits.
Click here to sign our petition to lift long-term care workers out of poverty!
See below for recent news on the value of long-term care services:

CT's Elder Care Reckoning: Part 1
The country's aging population is expected to more than double. Connecticut's network of supports is struggling.
CT's Elder Care Reckoning: Part 2
Nursing homes face a reckoning as they deal with fewer residents, a change in pay and plans to 'right size' the industry.
CT's Elder Care Reckoning: Part 3
As more people choose home and community options over institutional care, will access to services be equal for all?
CT's Elder Care Reckoning: Part 4
More people are aging in place. But the state's home care industry operates with little oversight.