Group home staff, nursing home workers, and home care attendants held a Town Hall on Thursday with Connecticut's Speaker of the House Matt Ritter, expressing their urgent demand for the funding of long-term care services.
Frontline caregivers spoke with Rep. Ritter (Hartford) on their fight for a pathway to $25 hourly minimum wage, affordable health care, and a pension for retirement after providing decades of service for the elderly and for individuals with disabilities. Paying livable wages and benefits would lift all long-term care workers out of poverty. Better compensation for workers would also help to solve the current short-staffing crisis that looms over nursing homes, group homes, and home care services.
"In bad times, we understand that it's challenging to fund these agencies. Deficit after deficit, from the Great Recession on, people in this room went year after year without wage increases," said Rob Baril, President of SEIU 1199NE, at the Union's Martin Luther King-Leon Davis labor center in Hartford.
"We understand that there are all kinds of legislative hurdles that make it difficult to allocate that money towards human services and human needs. Now we're in an environment where there's $3 billion in the rainy day fund. It's raining really hard for the people in this room."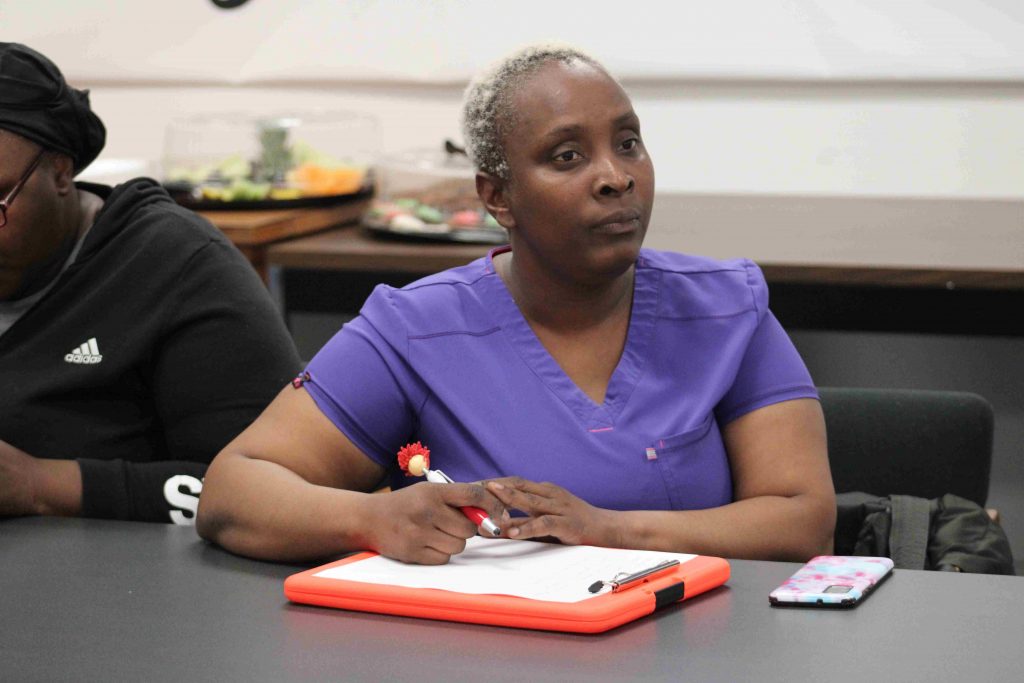 The Union is currently in contract negotiations with the State of Connecticut in representation of 11,000 independent personal care attendants providing home care. An additional 2,000 direct caregivers in group homes are also active in agency negotiations. The Union is calling for an investment of $500 million in additional Medicaid funding in this budget that provides for a $25 minimum hourly wage, affordable health care and a pension.
"We've hit a point now where it's kind of a critical time," said Speaker Ritter in anticipation of the state's revenue numbers closing on April 18th and allocating additional funding for long-term care. "As we get into late April and early May, that's when we'll have those true conversations. I've heard messages here today that are important to me, and you have an advocate in that room. And we're ready to do the best we can to help you."
SEIU District 1199NE, the New England Health Care Employees Union, represents over 25,000 caregivers in Connecticut and some 4,000 in Rhode Island.
Historically known as "1199" going back to the Civil Rights Movement, we are a bold, democratic Union with a long activist tradition fighting for racial and economic justice to improve the lives of Black, Latina, Native American, APII, and white working-class communities.
Media Contact: Pedro Zayas, pzayas@seiu1199ne.org, 860-830-2478
Photos available here: https://tinyurl.com/1199RitterTownHall2023